Employment law (or labor law) is a field of legal practice that encompasses all those laws regarding the employer and employee relationship. Employment laws were enacted to combat unhealthy and unsafe working conditions and unfair pay. As a result of employment laws and the power of unions, employee abuse has been significantly diminished.
Related Areas of Law
Employment law, like all areas of legal practices, does not exist in a vacuum. Related areas of law include contract law, privacy laws, tax law, workers' compensation laws, anti-discrimination laws, child labor laws, wage laws, whistleblower laws, immigration law, ERISA laws, and medical leave laws as well as laws pertaining to unions and their formation.
Employment Laws on All Levels
Employment laws exist at the federal, state, and local levels. They spell out the rights and obligations of the parties in an employer and employee relationship, including unions.
Regulating the Employer and Employee Relationship
Employment laws regulates many aspects of the employer and employee relationship, including the hiring process, employee duties, wages and benefits, medical leaves, promotions, reviews, and termination.
Employee rights and protection laws include the rights to:
Safe and sanitary working conditions
Fair Wages
Limit on maximum work hours per week
Health benefits
Workers' compensation
Family or medical leave
Be free from discrimination in the workplace based upon: age (over40), race, sex (including pregnancy), religion, gender, disability or genetic formation, or veteran status
Be free from retaliation from exercising these rights
If you are a public, state or federal employee, you may have additional protections.
Stricter standards are applied for working children.
Child Labor Laws
Child labor laws restrict the kind of work as well as the number of hours and hours of the day that children under 16 may perform. In addition, there are occupations off limits to anyone under the age of 18, due to safety hazards.
Where to Get Help with Employment Law Matters
If you believe that you were overlooked for a job or for a promotion or significant benefit at your current job because of your sex, race, national origin, region, age or a disability your employer is forcing you to work overtime without overtime pay, you are being sexually harassed in the work place, you are hiring and want to follow the law, or if you are starting a new business and need human resource guidance you may want to consult with a qualified employment law attorney.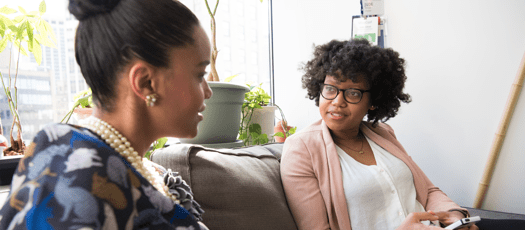 Get a 30-minute consultation from a local, qualified lawyer for $25 or less.
Request a lawyer online
Or call and speak with a volunteer lawyer.
Tuesday
6:00 p.m. - 8:00 p.m.