Family law is the practice of law addressing issues related to the family, in whatever form. As you will see below, many family law issues overlap and are interrelated. It is often hard to deal with one aspect of family law without dealing with another.
Family Law Encompasses:
Marriage
Civil Partnerships
Same Sex Couples
Living Together
Divorce
Changing Your Name
Adoption
Fertility and Surrogacy
Grandparent Rights and Psychological Parent
Foster Care
Child Custody
Child Support
Minor Emancipation
Alimony
Child Abuse
Guardianships
Domestic Violence
Marriage
Because marriage is a legal contract wherein two people agree to be bound, several legal issues may arise. The law varies from state to state. Examples include marital requirements, common law marriages (not permitted in West Virginia), pre-nuptial agreements, post-nuptial agreements, and ongoing financial support.
Civil Unions
Some states recognize civil unions between two people of the same sex who agree to take care of one another financially. West Virginia does not recognize civil unions. Legal issues include pre- and post-civil union agreements. A comprehensive estate plan is imperative, as the federal government does not yet recognize civil unions. However, it is unknown whether West Virginia will recognize civil unions legally entered to in other jurisdictions.
Same Sex Couples
Couples living together, whether same sex or opposite sex, have issues similar to married couples. However, they need extra family law contractual protections, as well as comprehensive estate planning, because there is no entitlement of protection under the eyes of the law in our state.
Living Together
Couples living together, whether same sex or opposite sex, have issues similar to married couples. However, they need additional property, financial and family law protections, as well as comprehensive estate planning, because there is no entitlement of protection under the eyes of the law.
Divorce
Divorce breaks the bonds of matrimony and is regulated by West Virginia law. Divorce issues often includes equitable division of marital property, alimony (support), child custody, child support, and name changes.
Changing Your Name
While a name change can be made for any reason, name changes are routine after marriage, divorce, or adoption. There are circumstances when a name change can be made without the assistance of a lawyer.
Adoption
Adoption is the process whereby a person legally becomes the parent and guardian of a child born to someone else. The adopting parent is legally responsible for the financial, emotional, and physical care of the child.
Grandparent Rights
A burgeoning area of law is grandparents' rights. West Virginia has recognized that grandparents often have visitation or custody rights of their grandchildren. This may encompass an area known as psychological parent, which is when a person cares for a child with the consent of a parent, for a long period and has formed an emotional bond with the child.
Foster Care
If parents are unable or unwilling to care for their children and a family member or friend does not step forward to help, children are placed into protective custody. This is known as "foster care."
Child Custody
Child custody arises in divorce or legal separation matters. Often parents share legal and physical custody. This sharing is called "joint custody." The court may grant one parent custody and the other parent visitation rights, if it finds that it is the best interests of the child. West Virginia has two types of shared parenting; one is basic which is where one parent has less than 127 overnights with the child. The other parenting type is extended which is defined as both parents have more than 127 overnights with the child. The amount of time each parent has with the child affects the child support amount.
Child Support
The non-custodial parent is required to provide monthly financial payments to be used to the support of the child. These payments continue until the child attains the age of 18 and has graduated from high school. Child support is calculated based on gross income of the parents, number of overnights, and payments of certain costs for the child including: medical insurance, daycare, school tuition and braces.
Minor Emancipation
In some cases, minors seek emancipation from their parents before they attain the age of 18. It has also been described as a "divorce from parents." Such must be sought from the court with good cause. When granted, the minor can make medical, lifestyle, and welfare decisions upon his or her behalf, without parent approval.
Guardianships
If parents have not named temporary guardians in a power of attorney or stand by guardianship document and they become incapacitated and cannot take care of their children, the court must step in and appoint a guardian. In addition, if a guardian is not named in a will, the court must also step in and appoint a guardian. These court proceedings are called guardianship proceedings.
Alimony
Alimony (also referred to as spousal support) can be monthly payments to an ex-spouse to prevent that spouse from becoming impoverished through divorce. In addition to monthly payments, it can be lump sum or yearly payments. The amount of alimony is based upon several factors including the length of marriage and income, health, and education of both spouses. Financial need of the requesting party and financial ability to pay of the other are critical factors. Another determining factor is whether one spouse supported the other spouse through higher education or business development. Whether one spouse stayed home to care for children and out of the workforce is also relevant. Types of alimony are: temporary, rehabilitative, reimbursement and permanent. Some forms of alimony cease upon remarriage or cohabitation resulting in a defacto marriage. A defacto marriage occurs when one of the spouses resides with another person after marriage and they comingle their finances, provide services for the other, share common mailing address and refer to the other as a spouse.
Death also terminates certain alimony types.
Child Abuse
While child abuse is punishable by criminal law, it may come into play in determining child custody and grandparents' rights.
Domestic Violence
Domestic violence such as stalking, cyber stalking, battery, threatening and physical injury are punishable by criminal law; however, it is usually related to family law issues. For example, a family law attorney can help you to obtain a protection from abuse with an EPO (Emergency Protective Order).
View emergency contact numbers for domestic violence here.
Where to Get Help with Family Law Issues
Be sure to consult with a qualified family law attorney in your state if you have questions or concerns regarding family law issues.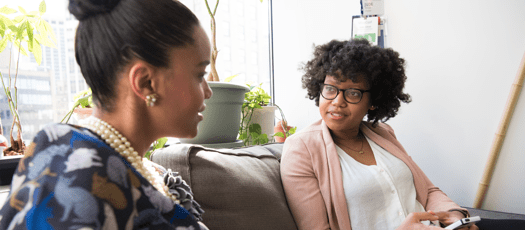 Get a 30-minute consultation from a local, qualified lawyer for $25 or less.
Request a lawyer online
Or call and speak with a volunteer lawyer.
Tuesday
6:00 p.m. - 8:00 p.m.