The area of landlord and tenant law involves the rights, responsibilities and obligations of tenants and landlords in matters involving both commercial and residential properties. This area also includes matters related to deed restrictions and homeowners associations. Because there are many applications of these laws, eviction attorneys are often involved in cases where rights and responsibilities need to be defended. While landlord and tenant law is a statement, it is also an association between individuals arising from an agreement by which one individual occupies the other's real property subject to a rental fee. The owner is a landlord and the tenant is the person who rents or leases the property. An attorney can clarify this relationship in legal terms; and, in the case of an eviction, attorneys can work on behalf of either the landlord or tenant to protect the rights as well as the properties.
Renting a Home or Apartment
Renting a home includes landlord – tenant laws and a lease agreement. Both the landlord and the tenant also deal with security deposit, local laws and ordinances, evictions, the implied warranty of habitability, maintenance requests, and liability issues. Tenants have the right not to be discriminated against. In other words, a landlord cannot avoid renting to someone because of the prospective tenant's race, religion, color, nationality, sex, age, familial status, physical disability, or mental disability. Tenants also have the right to habitable conditions. This means that the home or apartment has to be safe; no holes in the floor, no pest infestation, heat in the winter, running water, free of lead paint, and the like. The landlord has the right to be paid the rent as agreed upon in the lease. If the tenant fails to pay the rent and follow other reasonable rules as outlined in the lease, the landlord's recourse is eviction.
Sales and Acquisitions
The representation of buyers and sellers in the acquisition and disposition of the various kinds of real estate including office buildings, retail centers, hotels, industrial properties, residential properties and manufactured housing communities.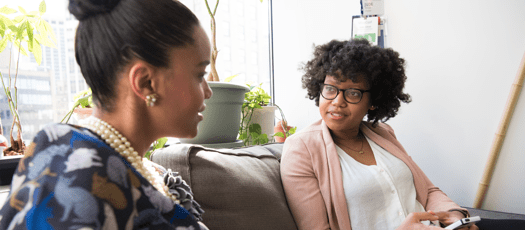 Get a 30-minute consultation from a local, qualified lawyer for $25 or less.
Request a lawyer online
Or call and speak with a volunteer lawyer.
Tuesday
6:00 p.m. - 8:00 p.m.